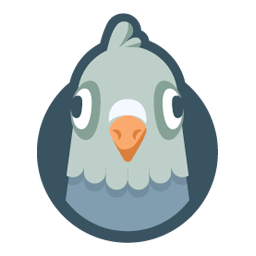 WP Mail SMTP by WPForms
1,469 Reviews, TrustScore 4.93
Project In WP Mail SMTP by WPForms
WordPress Mail SMTP Plugin
Having problems with your WordPress site not sending emails? You're not alone. Over 2 million websites use WP Mail SMTP to send their emails reliably.
Our goal is to make email deliverability easy and reliable. We want to ensure your emails reach the inbox.
WP Mail SMTP fixes your email deliverability by reconfiguring WordPress to use a proper SMTP provider when sending emails.
Best of all, our easy-to-use Setup Wizard and detailed documentation guide you through the process.
What is SMTP?
SMTP (Simple Mail Transfer Protocol) is an industry standard for sending emails. Proper SMTP configuration helps increase email deliverability by using authentication.
Popular email clients like Gmail, Yahoo, Office 365, and Zoho are in a constant battle with email spammers. One of the things they look at is if an email is originating from the location it claims to be originating from.
If the proper authentication isn't there, then emails either go in the SPAM folder or worst, don't get delivered at all.
This is a problem for a lot of WordPress sites because by default, WordPress uses the PHP mail function to send emails generated by WordPress or any contact form plugin like WPForms.
The issue is that most WordPress hosting companies don't have their servers properly configured for sending PHP emails.
The combination of two causes your WordPress emails to not get delivered.
How does WP Mail SMTP work?
WP Mail SMTP plugin easily resolves email delivery problems by improving and changing how your WordPress site sends email. We reconfigure the wp_mail() function to either use proper SMTP host credentials or leverage a built-in SMTP mail provider.
When using one of our built-in SMTP mail provider integrations (recommended), emails are sent using the provider's direct API. This means even if your web host is blocking SMTP ports, your emails still send successfully.
This helps you fix all WordPress not sending email issues.
WP Mail SMTP plugin includes many different SMTP setup options:
SMTP.com (Recommended)
Sendinblue SMTP (Recommended)
Mailgun SMTP
SendGrid SMTP
Gmail SMTP
Microsoft SMTP (Outlook.com and Office 365) [Pro]
Amazon SES SMTP [Pro]
Zoho Mail SMTP [Pro]
All Other SMTP
For most options, you can specify the "from name" and "email address" for outgoing emails.
Instead of having users use different SMTP plugins and workflows for different SMTP providers, we decided to bring it all in one. This is what makes WP Mail SMTP, the best SMTP solution for WordPress.
SMTP.COM
SMTP.com is a recommended transactional email service.
With over 22 years of email delivery expertise, SMTP.com has been around for almost as long as email itself. They are known among internet providers as one of the most reliable senders on the internet.
Their easy integration process lets you start sending emails in minutes and benefit from years of experience. SMTP.com provides users 50,000 free emails the first 30 days.
Read our SMTP.com documentation for more details.
Sendinblue SMTP
Sendinblue is a recommended transactional email service.
They serve 80,000+ growing companies around the world and send over 30 million emails each day.
Their email deliverability experts are constantly at work optimizing the reliability and speed of their SMTP infrastructure. Sendinblue provides users 300 free emails per day.
Read our Sendinblue documentation for more details.
Mailgun SMTP
Mailgun SMTP is a popular SMTP service provider that allows you to send large quantities of emails. They provide 5,000 free emails per month for 3 months.
WP Mail SMTP plugin offers a native integration with MailGun. All you have to do is connect your Mailgun account, and you will improve your email deliverability.
Read our Mailgun documentation for more details.
SendGrid SMTP
SendGrid has a free SMTP plan that you can use to send up to 100 emails per day. With our native SendGrid SMTP integration, you can easily and securely set up SendGrid SMTP on your WordPress site.
Read our SendGrid documentation for more details.
Gmail SMTP
Often bloggers and small business owners don't want to use third-party SMTP services. Well you can use your Gmail or G Suite account for SMTP emails.
This allows you to use your professional email address and improve email deliverability.
Unlike other Gmail SMTP plugins, our Gmail SMTP option uses OAuth to authenticate your Google account, keeping your login information 100% secure.
Read our Gmail documentation for more details.
Microsoft SMTP (Outlook.com and Office 365)
Many businesses use Outlook.com or Microsoft 365 to power their email. Our Microsoft mailer integration allows you to use your existing Outlook.com or Microsoft 365 account to send emails from WordPress for better deliverability.
Read our Outlook and Microsoft 365 documentation for more details.
Amazon SES SMTP
Advanced or technical users can harness the power of Amazon AWS (Amazon Web Services) with the Amazon SES mailer. With this integration, you can send a high volume of emails at a very reasonable rate.
Read our Amazon SES documentation for more details.
Zoho Mail SMTP
Send emails using your personal or business Zoho Mail account, all while keeping your login credentials safe.
Read our Zoho Mail documentation for more details.
Other SMTP
WP Mail SMTP plugin also works with all major email services such as Gmail, Yahoo, Outlook, Microsoft Live, and any other email sending service that offers SMTP.
You can set the following options:
Specify an SMTP host.
Specify an SMTP port.
Choose SSL / TLS encryption.
Choose to use SMTP authentication or not.
Specify an SMTP username and password.
To see recommended settings for the popular services as well as troubleshooting tips, check out our SMTP documentation.
We hope that you find WP Mail SMTP plugin helpful!
WP Mail SMTP PRO
In addition to native Microsoft, Amazon SES, and Zoho Mail integrations, WP Mail SMTP Pro provides access to many other powerful features and services.
Click here to purchase WP Mail SMTP Pro now!
Email Log
Email Logging lets you log and view all emails sent from your site. Email logs are helpful for storing emails for your records, auditing outgoing emails, and debugging during site development.
But that's just the beginning. Our powerful WordPress email logs unlock extra tools to help you measure email engagement and improve email deliverability:
Resend Emails
You resend any email or forward it to one or more email addresses, right from your email log. From the overview page, you can also resend multiple emails in bulk. This is an awesome way to resend emails that failed or forward important emails to an alternative email address.
Track Email Opens and Clicks
Wondering if an important email was actually opened, or if any links in the email were clicked? Our email log lets you view open and click tracking stats for your WordPress emails.
Store Email Attachments
WP Mail SMTP lets you store all of the email attachments that are sent from your WordPress site. That makes it easy to review an attachment or archive it locally.
Export Email Logs
Easily export your WordPress email logs to CSV, EML, or Excel. You can filter the email logs before you export and only download the data you need. This feature lets you easily create your own deliverability reports. You can also use the data in 3rd party dashboards to track deliverability along with your other website statistics.
Print Emails
Once you've activated email logging, any individual log file can be printed in an easy-to-read format. If you want to archive an email log digitally, it's easy to export it to a PDF document too.
Manage Multisite Email Logs Easily
WP Mail SMTP makes it easy for Network Admins to view and manage email logs for subsites. You can access all of your deliverability information from the Network Admin dashboard and quickly switch between subsites. That makes it easy to review email logging data for all subsites on one centralized page.
Email Reports
Email reports make it easy to track deliverability and engagement at-a-glance. Your open and click-through rates are grouped by subject line, making it easy to review the performance of campaigns or notifications. The report also displays Sent and Failed emails each week so you spot any issues quickly. You'll also see an email report chart right in your WordPress dashboard.
Weekly Email Summary
Get statistics about WordPress emails sent directly into your inbox. Our weekly emails reveal how many emails are being sent from your WordPress site, and which ones are getting opens and clicks. The Summary also shows you deliverability statistics at-a-glance so you can spot any issues without logging into WordPress.
Manage WordPress Emails and Notifications
The Manage Notification feature gives you full control over which email notifications WordPress sends. This means you can disable different WordPress notification emails. Don't want to receive emails when new users are created? No problem, turn it off.
WordPress Multisite Network Settings
For users running a multisite network, our network settings provide a centralized location to easily configure your SMTP settings for all sites, saving you time.
Expert Support
We provide limited support for the WP Mail SMTP plugin on the WordPress.org forums. Access to our world class one-on-one email support is available to WP Mail SMTP Pro users.
White Glove Setup
Our White Glove Setup service is a great option that anyone can benefit from. Whether you don't have the time or maybe you feel a bit in over your head – we've got you covered.
You can sit back and relax while we set up everything for you. White glove setup includes WP Mail SMTP plugin installation and setup, configuration adjustments to your DNS for proper email domain name verification, SMTP.com or Mailgun setup, and final testing to confirm everything is passing with flying colors.
Security
The WP Mail SMTP team takes security very seriously. Not only does the plugin follow all security best practices, but we have several options available to ensure your site is safe and secure.
Direct SMTP mailer integrations (recommended), such as SMTP.com, SendGrid and Mailgun, use the official provider APIs. This means you never enter your username or password in the plugin settings and these credentials are not stored in the database. Instead, we use tokens or API keys which are much more secure.

When using Other SMTP mailer, we provide the option to insert your password in your wp-config.php file, so it's not visible in your WordPress settings or saved in the database.
Credits
WP Mail SMTP plugin was originally created by Callum Macdonald. It is now owned and maintained by the team behind WPForms – the best drag & drop form builder for WordPress.
You can try the free version of WPForms plugin to see why it's the best in the market.
What's Next
If you like our WP Mail SMTP plugin, then consider checking out our other projects:
Visit WPBeginner to learn from our WordPress Tutorials and find out about other best WordPress plugins.
Screenshots
Can I use this plugin to send email via Gmail, G Suite, Outlook.com, Office 365, Hotmail, Yahoo, or AOL SMTP?
Help! I need support or have an issue.
Can you add feature x, y or z to the plugin?
About Listing
This profile is being listed freely by Cloodo community member. If you are owner of this profile, please click here to
Cloodo is open for all usefull and constructive reviews which is almost automatically published, but we fight fake reviews