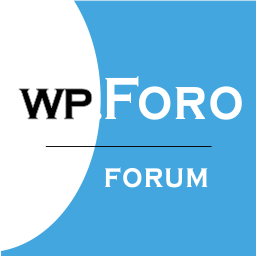 wpForo Forum
325 Reviews, TrustScore 4.75
Project In wpForo Forum
wpForo Forums is the best WordPress forum plugin. Full-fledged yet easy and light forum solution for your WordPress website. Comes with modern and responsive forum layouts and styles. This WordPress forum plugin brings everything you need to run an efficient and professional community. Powerful and beautiful forum with unique features.
5 Minute Forum Installation!
1. Activate plugin and find forums on /community/ page, (/community-2/ if /community/ is used),
2. Manage Forums in Dashboard > Forums > Forums admin page,
3. Manage Forum Menu in Dashboard > Appearance > Menu admin page,
4. Manage Forum Widgets in Dashboard > Appearance > Widgets admin page,
5. Manage Forum Colors in Dashboard > Forums > Settings > Styles admin page, you can choose forum color styles.

Support Forum and Demo: https://wpforo.com/community/
Forum Documentation: https://wpforo.com/documentation/
GDPR Compliance: https://wpforo.com/gdpr/
Multi-layout WordPress Forum Plugin
Forum Integration
wpForo forum plugin is well integrated with many Profile Builder and Membership plugins, such as BuddyPress and Ultimate Members plugins.
Forum Translation
wpForo is a WordPress forum plugin with all possibilities of plugin translation. We'd really appreciate if you could help translating wpForo forum plugin to your language here.
FORUM FEATURES
Designed for small and extremely large forums/communities.
Migrate from other forums using Go2wpForo tool.
Four different forum layouts and designs.
Six set of forum color styles including dark style.
Super responsive forum on all kind of devices.
Live user notification system
Built-in forum SEO functions.
Built-in forum Sitemap and Search Engine ping.
Built-in forum Cache System.
Built-in forum Antispam and Akismet integration.
Advanced forum user profile system.
Forum Member Rating and Badges.
Built-in forum/topic subscription.
Drag and Drop forum management system.
Topic and Post front-end moderation.
Forum topics and posts Read / Unread logging.
Topic Tags and Tags Widget.
Forum styles with different colors.
Built-in, powerful forum Usergroup system.
Forum Access sets per Usergroup per Forum.
Forum Phrase System for quick translation.
WordPress .MO/.PO translation files.
Tools and options for GDPR Compliance
Social Network Share Buttons
BuddyPress Integration
Ultimate Member Integration
Need more forum features?
Find wpForo forum plugin addons on gVectors Team website…
Screenshots
Forum Page – How to change forum page?
Forum Menu – How to manage forum menu?
Forum Sidebar – Does forum has sidebar and widgets?
Forum Layouts – What is forum layout?
Forum Manager – How to add / edit/ delete forums?
Forum Shortcodes – What shortcodes are available?
Forum Styles – How to change forum colors?
Forum Member – How to manage forum members?
Forum Reputation – What is forum member reputation and badges?
Forum Accesses – How to allow/restrict users to certain forums?
Forum Usergroups – What is forum users' Usergroup?
Forum Translation – How to translate this forum?
Forum GDPR Compliance – Tools and options to comply to GDPR
About Listing
This profile is being listed freely by Cloodo community member. If you are owner of this profile, please click here to
Cloodo is open for all usefull and constructive reviews which is almost automatically published, but we fight fake reviews